Beyond the page...
An amazing conversation with Marya, one of the many talented people at Sixty Inches from the Center. Here I take the time to elaborate in the creative process and the challenges behind this amazing project. Stay tuned for an upcoming Book presentation at the Hyde Park Art Center.


Brea – The first installment is here!
The Manual of Violence project, an investigation into the history and narrativization of violence, has stretched several years and a dozen workshops, couple of games, countless classrooms programs, and a full-length comic book teaching manual (in progress) based on the author's ongoing conversations about violence with young children.

Brea is the first fictional installment in this series: an abstract illustrated story of two canny kids grappling with a magical and terrible heaviness around them in the wake of their school's closure.

Original large-format illustrations will be on Build Coffee's walls for October and November. Opening night will also serve as the release party for the book—come celebrate Carlos' work, talk to him about the project, and buy a copy of Brea to take home.

This event is free and open to the public!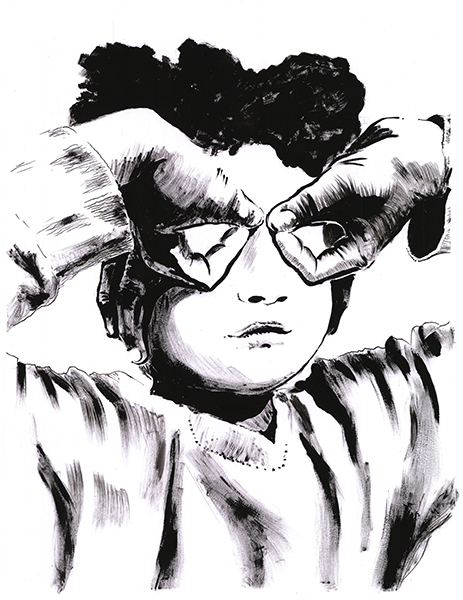 We just wanna do crazy weird stuff!
Originally developed for the Sixty Inches from the center magazine. This interview in a comic format would describe a transition process and the challenges implied. A brief interview with the Yollocalli Director Vanessa Sanchez.
My art is not about self anymore, it's about how can I make a difference...
Learn about photographer Sophia N. Allison project "Graduation" and some of her experience living and working in the city. Recently Allison was one of the 3Art awardees here in Chicago.
We believe in the ephemeral qualities and effects of art
Where do you support potential artists an audience? How does your community perceives you? Brenda Hernandez answers these and more questions with an always warm grin.
Guns Down Gloves on!
The Chicagoan Rodney Wilson shares some of his personal achievements, boxing career and community work with similar eagerness.
Do you remember your very last violent act?
We interviewed different people, with three apparently simple questions.
1. How do you define violence?
2. Is there a process behind a violent act?
3. Do you remember your very last violent act?
Here we approach the interviewee with an inquisitive question that is hard to answer after conceptualizing about Violence as a rather distant manifestation of other people.